A DAY IN THE CAMP
8.30
Wake up Bell
Good morning kids! Another bright and sunny day begins here, at the camp! I jump out of bed and rush with my group for the morning personal hygiene routine. An announcement calls us in the main square for flag raising. There, I listen to all important announcements of the day
9.00
Breakfast
I will not keep it a secret any more! I love milk, cocoa and chocolate spread! After breakfast, I return to our cabin with my group for cleanup. Today it's my turn to pack up the towels! Luckily, our Counselor knows to sweep and thus we'll win the "cleaner cabin star" after inspection!!!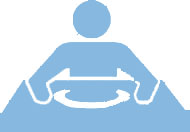 10.15
Brunch – Activities
Our Counselors bring brunch to the cabin! How nice! We promptly leave for our morning activities! Options are infinite and my enthusiasm countless! I like football, flying fox is surely my choice, but I want also to make our banner as well!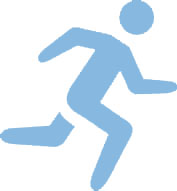 11.30
Sea & Pool
I put on my swimsuit and hat, apply sunscreen, and go down to the beach or swimming pool for a cool swim!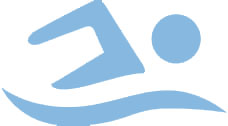 14.00
Lunch
I've been drooling over the smells from the kitchen for some time now! "I get some fresh minced meat with long spaghetti pasta and pour the cream on top: here is my Pasticcio; I'll surely staff my face!" Yummy…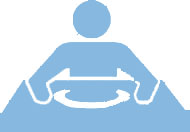 15.00
Siesta
Its siesta time! I'll have a rest for a couple of hours, but I am looking forward to the Deputy Chief's voice counting down until... "Out you came, all of you"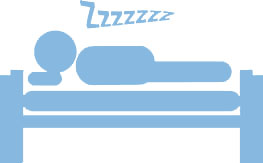 17.00
Mid-afternoon Snack – Activities
End of siesta and of course it's time for the mid-afternoon snack! I wish we had ice cream today as well! I'm ready for the afternoon activities! First we have fencing and then extreme sports! Not a minute to waste!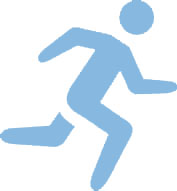 20.15
Dinner
My team gathers in the main square for the flag lowering, but also to learn the news of the day! Menu includes burgers with French fries. My favourite!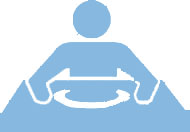 21.30
Evening Entertainment
The time we all waited for! Evening entertainment begins! What is on this evening – drama, cinema, treasure hunting or something else?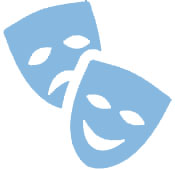 23.30
Quiet hours – Sleep
We return to our cabins, wash our teeth and feet, fill our canteens with fresh water. But I am getting quite sleepy, younger campers have turned in earlier.
Goodnight kids!