CHILDREN'S MEAL PLAN
Our camp is certified in providing Accommodation, Entertainment, Activities and Catering for Kids by ISO 9001:2008 - ISO 22000:2005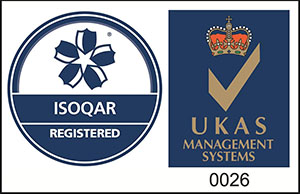 Diet is one of the key traits distinguishing our camp due to the quality of ingredients and food preparation. We choose daily fresh ingredients provided by certified suppliers. Our kitchen is staffed with a Food Technologist and experienced cooks ensuring on time preparation of dishes. We are honoured that parents consider our food "home-made" and many campers "better than mum's"!
Our diet is planned by nutritionists and covers all needs for a balanced and healthy diet for kids. Second helpings are offered at all meals, as every day there is plenty of food for all kids.
For reasons of safety, hygiene and proper nutrition of kids, we kindly ask for your understanding and suggest you to avoid bringing food products with you (sandwiches, pizzas, confectionary etc) to the camp.
WEEKLY MEAL PLAN
Breakfast
Fresh milk (white or chocolate) or tea, bread, butter, marmalade or honey or chocolate spread (single-servings) or cornflakes and egg or cheese and ham
Branch
Juice or biscuits or cookies or bun or pound cake
Mid-afternoon Snack
Ice-cream or jelly or donut or croissant or cream pie
| | | |
| --- | --- | --- |
|   | LUNCH | DINNER |
| MONDAY | Pasticcio or Moussaka, salad, fruit | Traditional Greek cheese pie, salad, fruit |
| TUESDAY | Squid, rice with vegetable, salad, fruit | Spaghetti Napoliten, feta cheese, fruit |
| WEDNESDAY | Stuffed sweet peppers or green beans with baked potatoes, feta cheese, salad, fruit | Hamburger with French fries, salad, soft drink |
| THURSDAY | Macaroni pasta with minced meat, feta cheese, salad, fruit | Peinirli or Club Sandwich with French fries, fruit |
| FRIDAY | Roasted steaks with potatoes, salad, fruit | Pizza, soft drink |
| SATURDAY | Meatballs with mashed potatoes or rice with vegetables, salad, fruit | Souvlaki, French fries, tzatziki yogurt sauce, fruit or soft drink |
| SUNDAY | Chicken or Beef with orzo pasta, salad, fruit | Hot Dog, soft drink or juice |
Tagged undercamp food, meal plan, childrens meal plan,